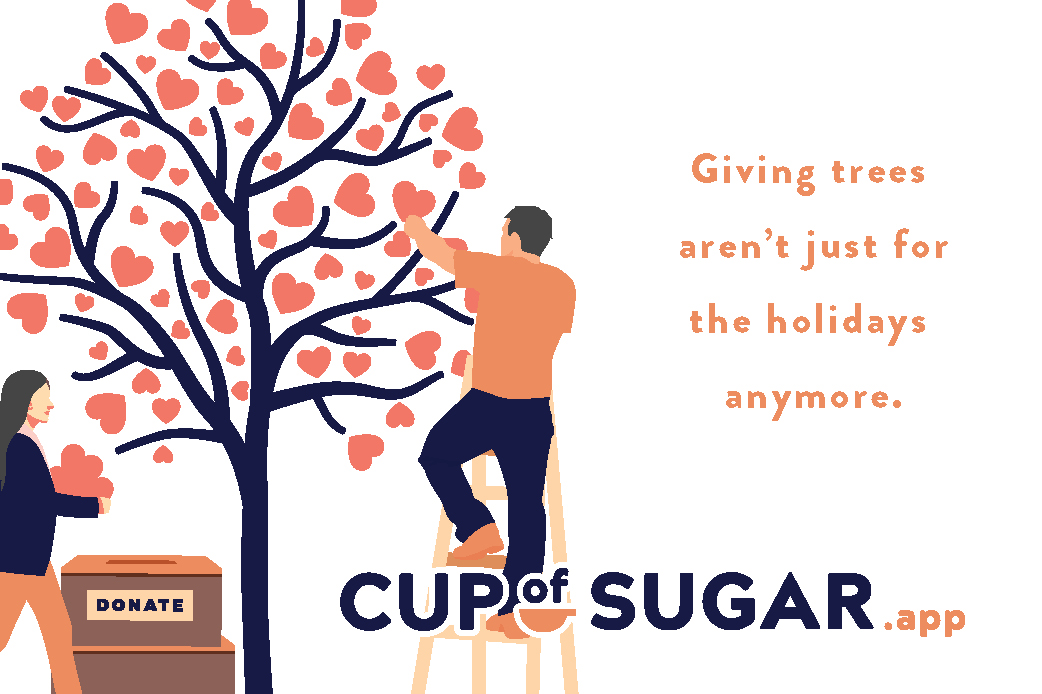 Helping Others Help Each Other
CupOfSugar.app is a community help board that connects people that need with people that want to help. Just like the giving trees you see during the holidays; list an item or choose an item to fill.
Anyone with a US phone number can sign up with a name and location and post items they need or items they have to offer. As people accept or fill the needs, they are checked off the list and a masked text message is initiated between the two people to communicate about delivery of the item/service.
Just like getting a cup of sugar from your neighbor; it is free to use, free to get help, and free to give help.