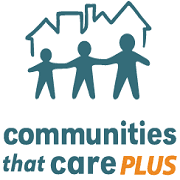 Communities that Care: A Montana Update
Great things are happening across the State of Montana with the Communities that Care (CTC) Coalitions. We currently have 12 sites that are using or plan on using the CTC framework to initiate community-wide youth-development and prevention planning efforts. The CTC sites include the following communities: Bozeman, Browning, Butte, Deer Lodge, Dillon, Eureka, Glasgow, Libby, Madison County, Poplar, Rocky Boy, and Troy. 
Most of these communities are in Phase 1 & 2 with Bozeman leading the way and has moved into Phase 3. This means they are organizing community members, meeting with key leaders in the community and recruiting potential board members, developing vision statements and organizing into work teams to start the work.
The Department of Health and Human Services (DPHHS) Public Health and Safety Division has generously set aside mini-grants for each CTC site up to $5,000 to be used to organize their coalitions.
The goal of the State of Montana is to expand into other counties across the state. If you are interested in using the CTC framework contact Maria Valandra – Communities that Care State Coach at [email protected]. For more information about Communities that Care go to www.communitiesthatcare.net