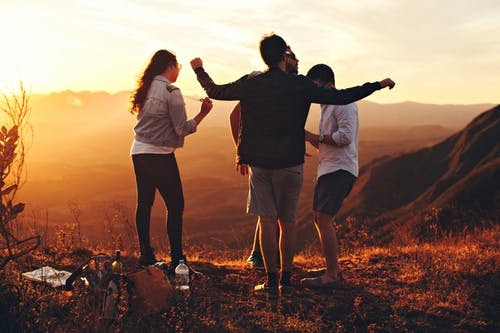 Environmental Prevention in Lincoln County
By Kathleen Sheffield
Lincoln County Prevention Specialist
In Lincoln County, life is different depending on who you talk to. Interviewing law enforcement, they state the encounters that they have been having with youth has been at gatherings not involving alcohol. Youth are out in the woods but not having parties where alcohol is being used or seen by law enforcement.
The forest tells a much different story. Though we can't guarantee who is leaving the trash behind, many people going out during the day find parties where tons of trash is left behind; this trash consists of lots of beer cans/bottles. Talking with US Forrest Service and Fish, Wildlife, and Parks, these parties are usually attended by youth. Youth have a higher rate of leaving trash behind for fear of getting stopped and trying to explain where the beer cans or bottles came from. They tend to burn the trash in an effort to hide it. Broken or shot up bottles are left behind.
 Due to short staffing and officers being so busy, saturated patrols in Lincoln County are not happening. The only time law enforcement officers are going out in the forest is if they get a call for service or a tip. Right now, those are very few.
I spoke with one of the State Probation Officers for Lincoln County. He stated that doing intake interviews, most new probation/parole clients are stating they did not start drinking prior to drug use. Most are stating they started vaping because it was easier to get than alcohol. Once they figured they could put other substances in the device, they tried marijuana but most went straight to meth due to it being cheaper and easier to get in this county.
 With Memorial Day and graduation coming up, law enforcement stated they will try to get patrols out but it only takes one call where there is an arrest that can take a deputy out of service for the rest of the shift. With over crowded jails and the concern for an outbreak of COVID -19 in the jail, law enforcement is putting less people in jail. (In Lincoln County, inmates were transferred to Sanders County where they had less population in custody.)
Prevention Specialists in Lincoln County are trying to find ways to promote and make a big deal about youth who are doing things to promote good and healthy choices. Whether collaborating with the local coalition, working with schools for graduation events, or handing out Parenting Montana materials at food give away, PS are staying hard at work getting the healthy choice message out there.