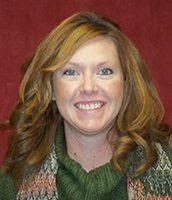 Contractor Corner: Alliance For Youth, Northcentral Region
For this month's Contractor Corner, we are highlighting the North Central Regional Contractor, Alliance For Youth. Kristy Pontet-Stroop is the Executive Director.
How and when did Alliance For Youth get started in business and start in Prevention? In 1986, a group of concerned community citizens formed the Making the Grade Task Force to address concerns of underage drinking facing local teenagers. They did several community events to promote healthy youth engagement such as: honorary youth breakfasts, video dance parties, and building youth assets within the community. Over the course a few years the group wanted to formalize their prevention work and dig deeper into the issues of substance use; therefore, they became an incorporated 501c3 Non-Profit, Alliance for Youth, Inc in 1990.  
How long have you served as Executive Director? I have been with the organization for 16 years. I started as a Program Assistant and then moved on to Prevention Specialist Program Manager, for 10+ years. During this time, I was the Coordinator for the Juvenile Drug Court, Lead on Disproportionate Minority Contact and Alternatives to Detention Initiative's and Chair for the Substance Abuse Prevention Alliance under the Cascade County Health Improvement Plan. I have been the Executive Director of the organization for the last 4 years. 
How many counties does Alliance For Youth serve and have Prevention Specialists in? Alliance for Youth Serves the following counties, Blaine, Cascade, Glacier, Hill, Pondera, Toole with Prevention Specialist positions. However, AFY staff will and have gone into to Teton, Liberty and Chouteau counties to provide Prevention and Intervention services as well. In total, there is six Prevention Specialists employed or contracted to provide Prevention Services within their respective county.
Does Alliance For Youth do any other work besides Prevention? Alliance for Youth provides primary, secondary, and tertiary prevention programs and services. In addition, we have intervention and treatment support services offered as well. We have a myriad of Parenting Education and Support programs, Sober Life Program, Substance Abuse Prevention, Suicide Prevention, Emotional Health education and supports, and a newly opened Youth Resource Center for teens and young adults . What and what are you most proud of? I am most proud of the fact that we have moved into a fabulous new location, my staff and community partners completely stepped up and put in personal sweat equity to help remodel the space so that now we can house all our services under one roof. We have built a Community Resource Center and every day is something new, challenging, and exciting. 
Check out more about Alliance for Youth on our Website- www.allianceforyouth.org.