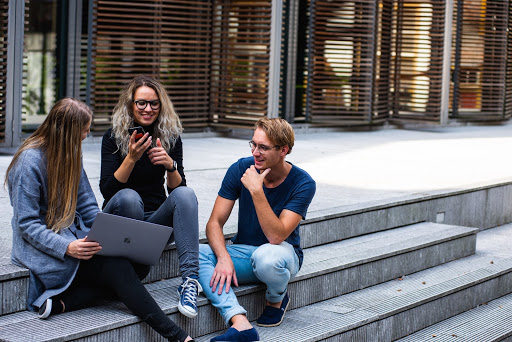 Student Assistance Program Started in Phillips County
As a new Prevention Specialist only one month into the job, I had no experience with any type of activity, let alone a Student Assistance Program. However, at the "Roundtable" held in April on Student Assistance Programs, everything about the discussion just made sense and when done right, it really had the ability to help kids on a newer level. This seemed to spark me into movement so I jumped right in and began asking my TA questions! 
My first step was to reach out to schools via email with information about the student assistance program.  I outlined in the email the success rates, how it helped the schools, and the positive changes experienced for those who were enrolled. I made sure it was brief, but hard to dismiss given the overwhelmingly great  information contained in the email. 
In rural Phillips County, Dodson school responded with a resounding YES! and has been eager to move forward in the process.  It was here where I was starting to feel a little overwhelmed so I reached out to Susan, a fellow regional Prevention Specialist as well as school counselor, who had a ton of information and along with my TA Nicole, pointed me in the right direction. 
When Brianna and I arrived in Dodson I asked so many questions. We talked about policy, community involvement, parental involvement, what programs they use, curriculum, drug and alcohol use, etc. We  were supplied with a clear picture that the program would greatly benefit the school district and had an idea of what was needed to move forward. I needed to look into more suicide prevention, mental health awareness, positive role models for the students, and parental materials, resources and classes.
 At the conclusion of the meeting, I pointed out I had all these resources to offer and bridge with his school, but that my work is data-driven and the Prevention Needs Assessment was the primary tool used to assess where the support was needed.  I let him know I would always be here to help, but that to really pinpoint a specific need for a community, everyone needs to be taking the PNA.  We spoke briefly about this and at the end of the meeting had gone from a non-responsive school to agreeing last minute to take it. He also mentioned spreading that information at his superintendents meeting coming up, and how important it is for schools to participate! 
I have since met with Susan and Nicole and made a plan for moving forward to set this school up for success. Though I will surely have questions along the way, I am extremely appreciative of all the help and support from those with insight. I am happy to visit with other Prevention Specialists who have questions or would like more information on the items I shared with the school. I can be reached at [email protected].