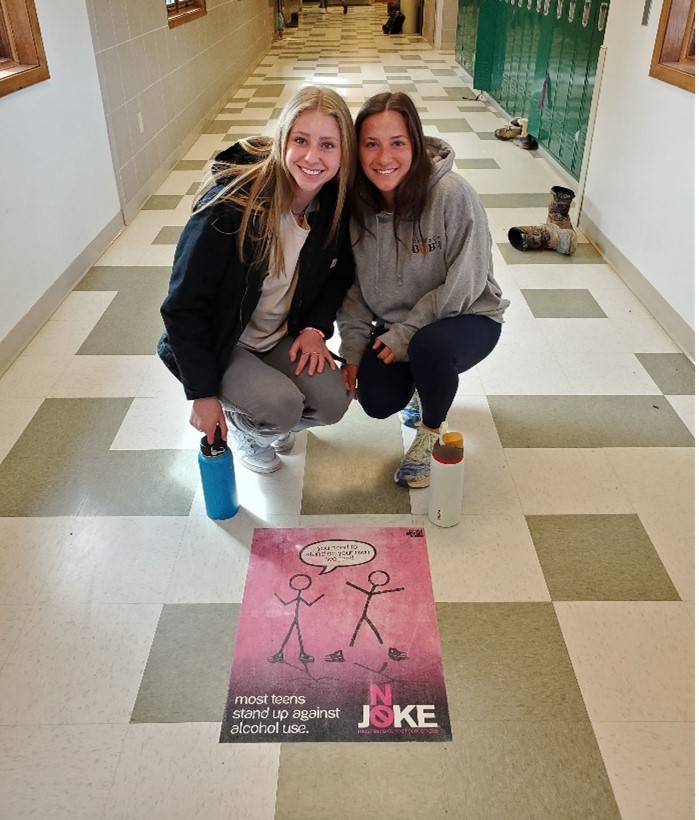 No Joke Campaign & Color Run
No Joke Campaign for April Alcohol Awareness Month was a huge success in Madison County.  No Joke uses a humorous approach to communicate the message that a majority of teens do not use alcohol, marijuana, and tobacco. All four school districts and the entire business community participated.
Each High School chose a group of students to help educate the elementary students.  Sheridan's Hope Squad, Twin Bridges and Ennis Student Council, and Harrison's Sophomore Class all participated by holding fun events throughout the month and providing a positive and educational greeting each day during morning announcements
At the end of Alcohol Awareness Month, a color run was scheduled for each school, but due to bad weather, the events were moved to May.  1200 students, 125 teachers, and 500 to 600 community members participated and wore White t-shirts and sunglasses provided by SWMT Prevention.  Local realtors and a title company donated $1500.00 for snack bags.
It was a positive county-wide event, and everyone is looking forward to doing it again next year.