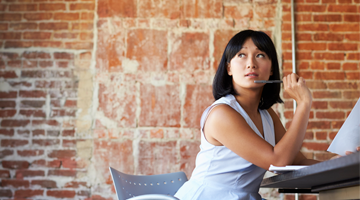 Looking Ahead in Prevention for Montana – The Last Word
Thoughts from Vicki Turner:
As I wrap up lose ends, all I can think about is, "did I make a big enough difference for tomorrow's generation" because prevention work is never completely done.  We can only hope we work ourselves out of a job to truly get to a state of prevention!
How does one keep the momentum going when there are unknowns about state level leadership and the future?  Here is my two-bit advice for your consideration:
Know your "primary prevention" elevator speech and be able to tell your local positive prevention story.
Know your data and the conditions you are trying to impact, and what your "ask" is to others.
Know your evidence-based approaches to prevention – and what it means to be evidence based, evidence informed, best practice and innovative approaches. These terms are often misunderstood.
Know your partners, stakeholders, and recognize that each brings value to addressing prevention across the behavioral health continuum even when frameworks don't perfectly align.
Become not only culturally competent, but to understand and practice cultural humility…and keep practicing.
Don't be afraid to ask for what you need…if you don't ask, you don't get what you need!
Be accountable with the public's trust and resources.
If this work was easy, it would have already been done, and,
Remember, Prevention is Everyone's Business! For success you need everyone to engage whether it is public health programs, mental health, adolescent health, early childhood, juvenile justice involved providers, the community, schools, leaders and of course, youth, it really does take a village!
In the last ten years there have been some great reads and tools developed as well as efforts and groups where you can insert your prevention voice:
Reads and tools:
Efforts to build collaboration (additional resources you may or may not know about) with prevention related efforts – get to these tables or at a minimum find out who in your community is connected to these groups:
Potential mini-grant and other federal and foundation opportunities:
And, finally, my last word…
At a minimum, pay attention to what's happening on the policy level both at the federal and state levels. This is hard work.  Keep an eye and ear out to the things that are going to impact your community so that you can EDUCATE those who may be most affected.
Prevention is a verb! Meaning, it requires a personal and community commitment to action, and a willingness to be adaptable and flexible to changing conditions.
Be patient with the state staff as things transition. They truly work on your behalf to make the very best and informed decisions to help you do your work well and with success, and without undue burden.
Keep the vision moving forward – that every Montanan should have the opportunity to develop to his or her potential and that all Montanans have a positive role in promoting the well-being of themselves and others in their communities.
When I started this work, the definition of Prevention was the proactive process of creating and sustaining conditions that reduce risk and promote the safety, personal responsibility and well-being of people.  Even after 20+ years in the field, it works, still a bit wordy…but I trust you all can figure out the next set of definitions!
As my two adult sons would say, "It's been a good ride!"  Truly, it's been a tremendous privilege to get to work with you on meaningful and impactful projects. I value the relationships and friendships made along the way and am filled with humble gratitude on what we have been able to accomplish together.  Thank you!