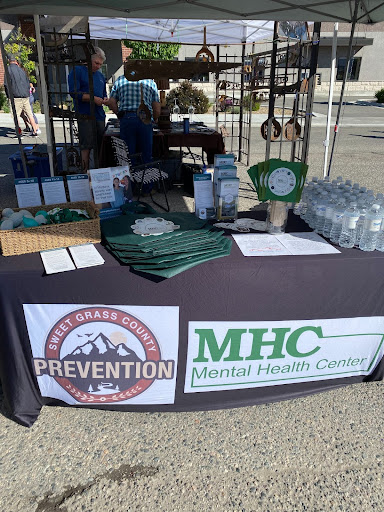 Sweet Grass Fest
Sweetgrass Fest was held in Big Timber June 18th and 19th. Sweetgrass Prevention purchased a booth for the event and handed out ParentingMontana.org materials and other items, including reusable shopping bags. I got so many great comments from parents and kids who said they were so happy to have a bag to place all of their other festival purchases in! Overall, I gave out about 125 tote bags total so I highly recommend using them for your next event!
 The kids also loved the stickers and I was so surprised by how many asked to take one! Another success!
 Another pleasant surprise from the event was that Sweet Grass Technical School partnered with our Sheriff and brought a truck that had recently been hit by a drunk driver in our community. I think I mentioned this a little bit ago but the drunk driver hit the vehicle on the street parallel to my home one night. They used the vehicle as part of the Sweet Grass Car Show to help bring awareness to driving impaired and utilized our poster we developed with the DUI task force. We were also able to tell the story behind the truck as the owner unfortunately was not able to find the funds to restore the car. Many donations were made during the event to help him fund the restoration one day. Overall the community was very respective as so many people stopped to take pictures of the truck and read our poster.