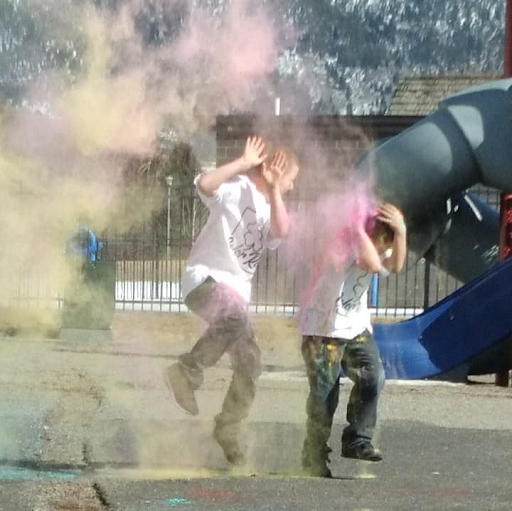 Southwest Region Highlighted Events
Virtual Color Run – BG Butte Silverbow
Butte Cares, Inc. and Butte Central Youth Coalition put on a Virtual Color Run for St. Patrick's Day as an alternative activity for youth and families in our community. There were 89 participants tota and 9 business sponsors; Northwestern Energy, Butte Family YMCA, Homes for Heroes, Butte Community Catholic North, Butte Central, Town Pump, Butte Community Fitness Foundation, Copper City CrossFit, and Rocky Mountain Martial Arts. They raised $2,810 total with the event. This will go back into their Youth Coalition. 
Take-away: It was a lot of fun. Events can be planned during Covid. Creativity is a must! The turnout might not be as great as in-person. This was the case with our Virtual Color Run. The planning started last year before Covid hit. It was supposed to be in-person, but got put on hold. 
They learned that next year, they are going to start planning at least 6 months in advance for the event. This will allow them to get more volunteers and plan for any unforeseen circumstances. The Butte St. Patrick's Day Color Run will be their signature event for years to come. 
Prime for Life – BG Park: Megan recruited a treatment provider on board to teach Prime for Life to youth who receive an MIP, thereby ensuring sustainability of the project. Park County is implementing the Prime for Life prevention program for youth who have been charged with an MIP along with any other youth referred by Youth Probation. In order to make the program more sustainable and provide a seamless referral to treatment if necessary, a local treatment provider is partnering with the prevention specialist to offer the classes.
Breathalyzers in bars – BG Gallatin – Edward worked with their DUI TF to provide breathalyzers in bars to cut down on drunk driving.The Think Twice collaboration came on as a recommendation from the Missoula County DUI Task Force coordinator, Steve Schmidt. Edward saw this as an opportunity to gain some visibility in the bars, which traditionally has been a struggle to reach that demographic in a very direct way. He saw this program as an opportunity to collaborate with local businesses in a way they've never been able to, educate people on what their limits were, and even more so prevent DUI's by bridging the gap of understanding many people have with knowing what the legal limit is like in their own bodies. Historically speaking people, mainly guess what their BAC is at, but with this, they can actually know whether it is safe and legal for them to drive or not.