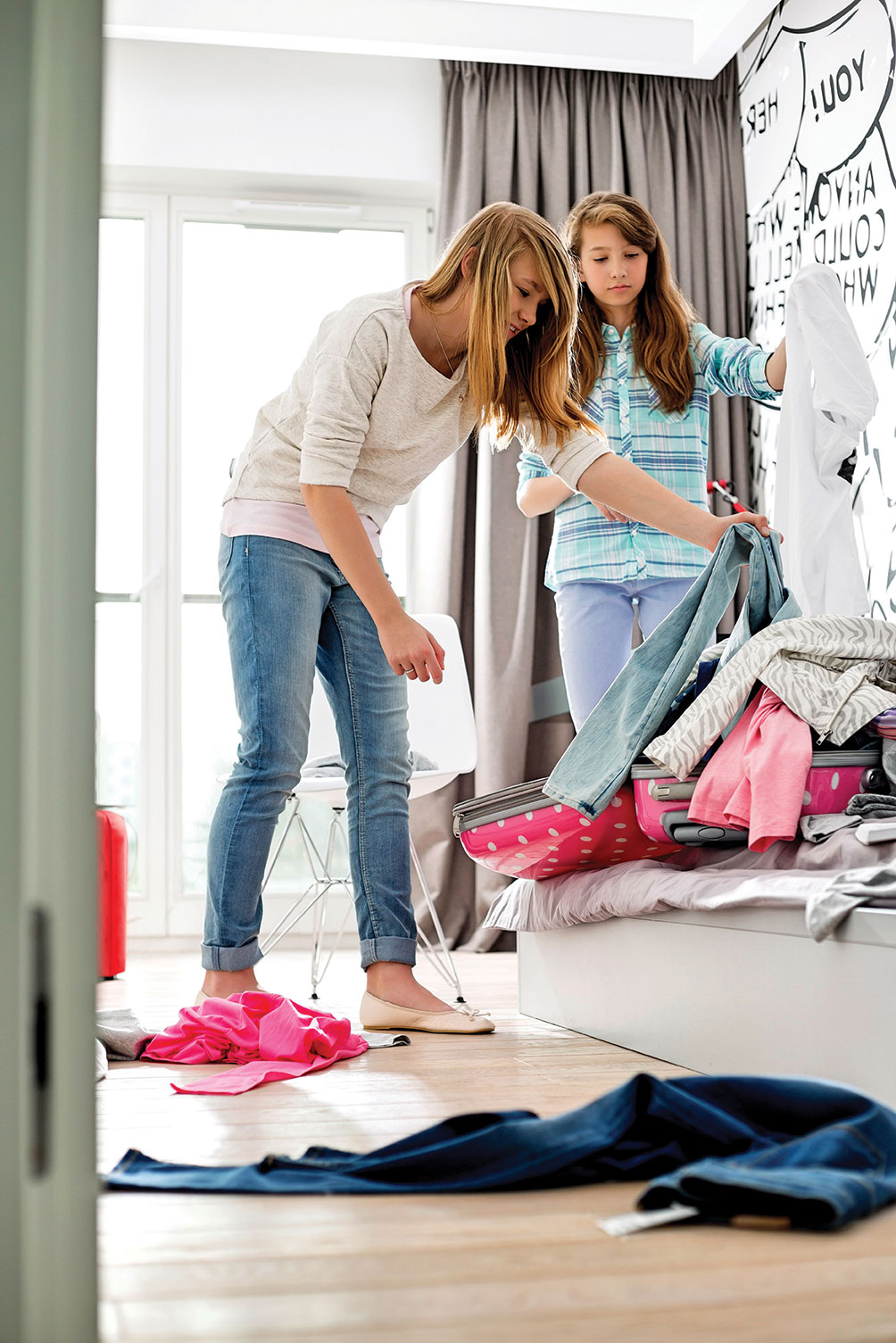 Parenting with Dual Families: Two Vital Ways to Support a Positive Summer Visit with a Parent
By Kelly Killham, LCSW
Parenting through divorce is difficult, to say the least, but one of many main points reiterated tirelessly from experts is that children should maintain important, independent relationships with each parent whether the household is married, single, or divorced because it fosters good judgment, character, and values. While being separated for the summer may be difficult for child and parent, it is definitely in the best interest of supporting such a relationship. Parenting in a consistent manner is demanding for any household, let alone navigating the difficulty of working toward building a working relationship with a former partner. There are two components to be considered when preparing your child and yourself for an extended visit with their mother or father following a divorce or separation: the practicalities of the visit and the emotional issue for parents and child of adjusting to the change.
Be sure the other parent is aware of details vital to summer activities such as swim level, hiking level, or biking level. Communicate regarding your child's favorite foods, habits, i.e. needing a nightlight or even friends that they will miss and would like to contact over the summer. While something may seem like a small detail, knowing and sharing aspects of your child's day-today life will help support their adjustment so that they can enjoy the visit, which will in turn helps foster that positive independent relationship with their other parent.
Make sure that the communication plan is clear, including whether the child will have access to a cell phone, Skype, or other methods of communication, as well as set up a schedule. This will be supportive in terms of helping your child to adjust to a new place because it will ease both your anxiety and theirs. It has been shown that children who are allowed consistent and open communication with both their parents through divorce adjust better to the change.
Children frequently demonstrate or express in a multitude of imaginative ways that communication between mom and dad is key whether separated, single, divorced, or even intact as a family. In one instance, a child specifically stated that being able to contact either mom or dad when needed has been vital in her being able to cope with emotions and be successful with the transition to and from each parent's household. When planning and preparing for the visit (or always), make certain that positive communication is of the utmost priority. Positive communication supports the second component, taking care of your child's emotions, as well as your own.
It could go without saying that divorce, separation, and coping with two households is emotionally loaded for children and parents alike. However, helping your child to name and process through emotions such as fear, anxiety, and worry (if applicable) prior to the trip is vital. Working through emotions with a trusted adult builds self-esteem and security in children. Equally as important is the parent's ability to cope with their own anxiety. Helping your child to share their worries with their other parent in order to foster trust is a great way to support their relationship. It's important to remember, you cannot help them through freaking out when you are freaking out, so find sources to support you in working through your difficulties with being separated from your child/children for an extended period of time.
One idea might be making a list of long overdue tasks to be accomplished for helping yourself through the absence. Another might be to reconnect with an old friend. Be supportive of your child's excitement, and supportive of their having that positive independent relationship with their other parent because it will largely benefit your child in the long run.
If children are older and will miss social activities and events with their friends, processing and understanding their potential anger, sadness, and frustration will also help you and the other parent to help your child to adjust and work through their difficulties. Whatever the emotion, helping your child through the emotion and helping your co-parenting partner to understand the emotion will support the positive experience, and the positive relationship that you wish to build will in turn help your child to become a happy well-adjusted positive person later in life.
In summary, when preparing for your child's extended summer visit, take care of the details and take care of yourself. Help your child through the emotional difficulties and support their positive emotions in order to foster that positive relationship with their other parent as well as build your working relationship with the other parent. Hopefully the results will be a positive, well-adjusted child with two great families.
Resources: Mom's House, Dad's House:Making Two Homes for Your Child by Isolina Ricci, PhD
The CoParenting Toolkit: The Essential Supplement for Mom's House, Dad's House byIsolina Ricci, PhD
"A Parent's Guide to Making Child-Focused Visitation Decisions" svnworldwide.org/visitation-decisions.asp