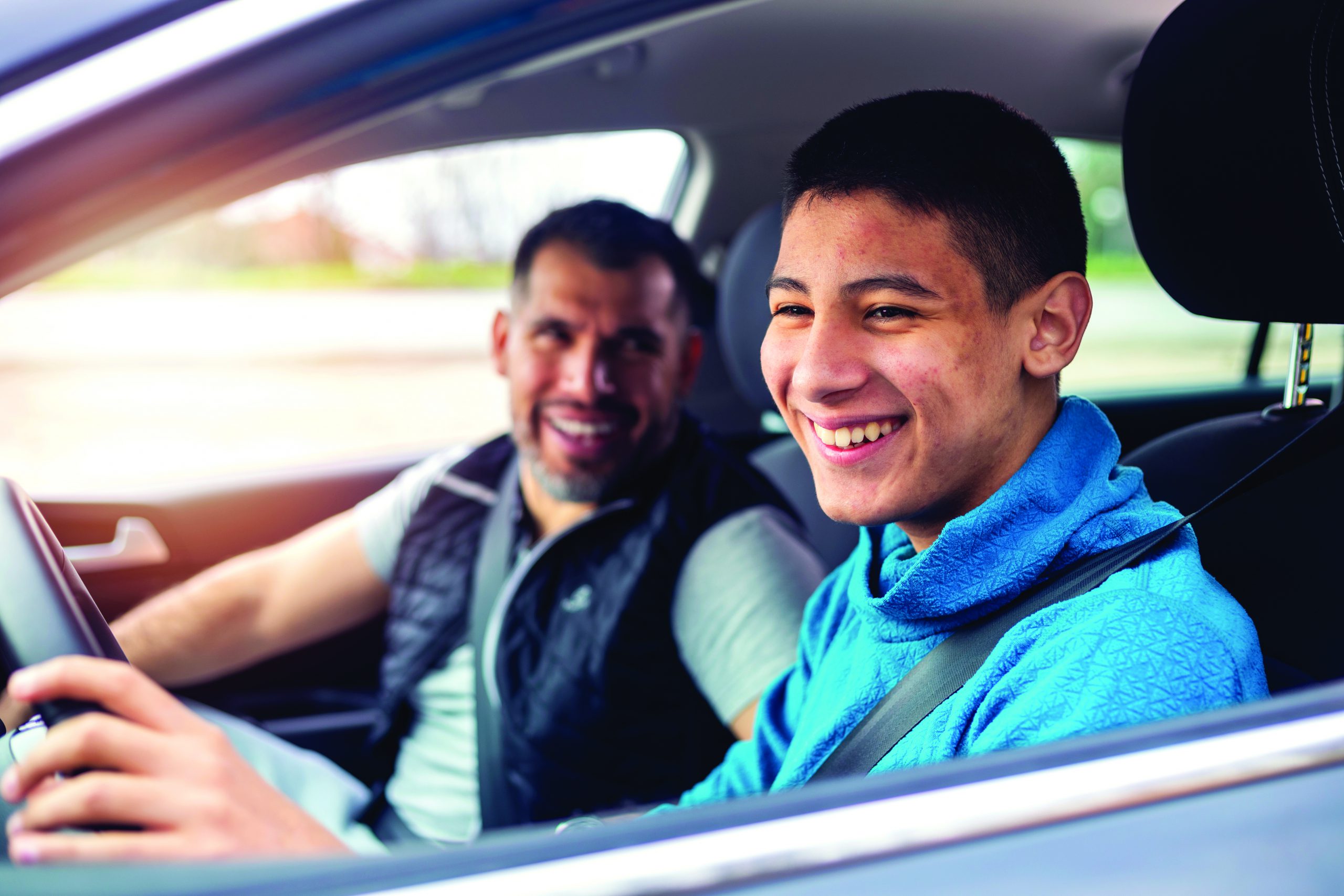 Navigating The LGBTQ Coversation
By Mathew Pipinich and Barbara Bessette
Family support is important for every child's development and wellbeing. This is especially true for parents of LGBTQ (lesbian, gay, bisexual, transgender, or questioning) youth. Many parents feel unprepared to tackle these challenges. Know that you are not alone and there are many resources available to help you and your family.
Coming out can be scary for LGBTQ youth, especially to their parents. Allow them to bring this subject up in their own way. Youth may think they will get rejected. Make sure to be supportive, even if you do not have all the answers. Remember, one does not have to be an expert on LGBTQ to express love. Saying simple things like, "I love you no matter what" or "I support you" can have a healthy and deep impact. Make sure there is an open line of communication for anything that may arise even if it is an uncomfortable topic.
Be present in your child's life. Take an interest in what they are doing and who their friends are. Talk to them about what their interests are. What shows are they watching or books they are reading? Use open ended questions to show that there is support in all aspects of their life while maintaining health boundaries. Let them know that they are more than their sexuality or gender identity. Be focused on who your child is and not so much on what they are. Allow your child to feel this out and discover themselves. It is a process for all involved.
Look into getting a counselor for your child, yourself and/or your family. It can be a lot for anyone to process and a therapist can help with that. It is always good to have an outside perspective to help navigate through any issues that may arise. This will also help to gain perspective. A lot of emotions can be felt and it can be a trying time for everyone.
Don't shrug something off just because you do not understand it. Do your research. The vocabulary is ever changing in the LGBTQ community, and it can be difficult to keep up with these changes. Allow yourself to make mistakes and grow with grace. Apologize for any mistake that is made and move forward. Find out if there is an LGBTQ center in your community by visiting (lgbtcenters.org). They are a wealth of information and knowledge. You can also connect with others that are experiencing the same things your family is experiencing. If you do not have a center, you can find online resources. Two great online resources are: TheTrevorProject.org and PFLAG.org. Remember you do not have to do this by yourself.
Stay in contact with the school. There may be a GSA (Genders and Sexualities Alliances) that can support students. But if there is not one, advocate for one in the school. GSA clubs can help students feel accepted in their school. Maintain contact with teachers just in case any issues arise that your child may not tell you about. And don't hesitate to speak up to the teacher, principal or superintendent.
Always ask your child if they want to be "outed" to others. The decision to be "out" to certain people is the youth's choice. They will decide when they want to let others know and who those people will be. Don't violate their trust by telling people. There is no set timeline for these things, let your child feel it out. They will do what is best for them.
Monitor their social media accounts. LGBTQ youth may turn to social media and phone apps to connect with others that understand what they are going through. This may be the only place they feel comfortable about being open about who they are. Make sure you talk to them about how dangerous it can be to meet people online. You can work together with your child to find safe LGBTQ spaces online like itgetsbetter.org. This way you know what they are doing online, and they also are connecting with a supportive online community. Make it clear that you are doing this to protect them.
Above all, be there for your child. Learn from your mistakes. Accept them for who they are and grow as a family through anything that comes your way. Children that are supported at home are less likely to use alcohol or drugs. Always be willing to listen and to learn.
For more information here are some resources to check out:
https://pflag.org/sites/default/files/files/SYLG_2021.pdf
https://pflag.org/onlineacademy (Lots of great webinars and tool kits)
https://www.cdc.gov/lgbthealth/youth-resources.htm
https://www.hopkinsmedicine.org/diversity/resources/lgbtq-resources.html