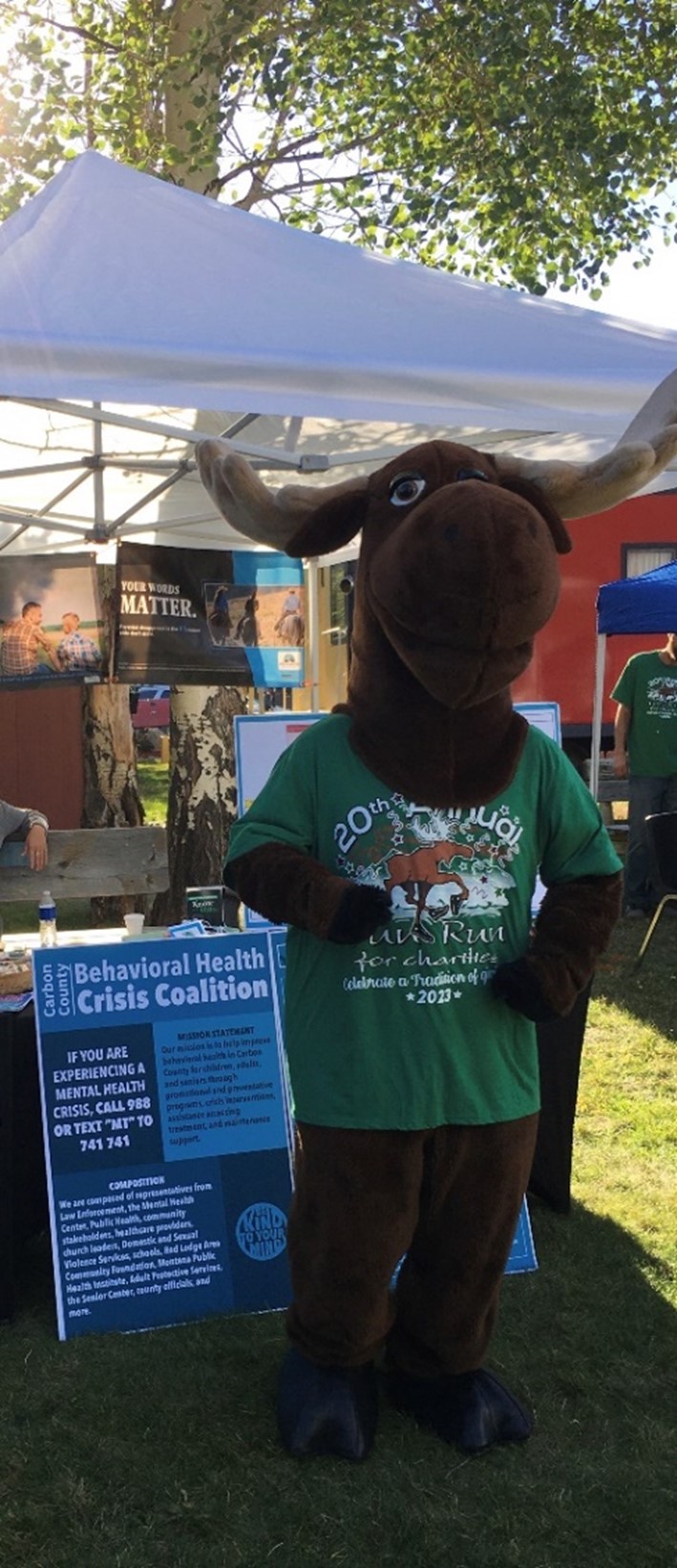 Mental Health Highlights in Carbon Co.
The Carbon County Behavioral Health and Crisis Coalition (CCCC) was awarded an OD2A mini-grant to provide Mental Health First Aid Instructor training for interested CCCC members. The award was key to generating interest among our community partners in joining the Carbon County Behavioral Health and Crisis Coalition. Discussions at meetings about Mental Health First Aid, prompted requests from the Carbon County Sheriff and from several Senior Citizens organizations in Carbon County to hold trainings specific to their groups, Law Enforcement and Older Adults.  We were able to send two members of the CCCC to Youth Mental Health First Aid instructor training using OD2A funds.
The Carbon County Block Grant provided funds for the Prevention Specialist in Carbon & Stillwater to attend certification to conduce additional MHFA training specific to LE & Corrections Officers and training specific to Older Adults.  Our coalition is made up of people from diverse backgrounds, experience, knowledge and skills. We all contribute to the goals of the Coalition that include but are not limited to the prevention of drug use, violence, crime, suicide and illness in South Central Montana. Members of the Coalition provide evidence-based prevention strategies that include parenting classes, substance use and health education, public policy advocacy, crisis response, stigma reduction, ParentingMontana.org and "talk to your kids" campaigns. Members of the coalition joined the Carbon County Public Health Department to conduct a county wide community health assessment that assisted us in identifying local needs, successes, risks and protective factors.
During the annual Red Lodge Community Foundation's Fun Run for Charity, coalition members staffed a booth and provided information to the Fun Run attendees about the Carbon County Behavioral Health and Crisis Coalition, its mission, members, long and short-term goals.