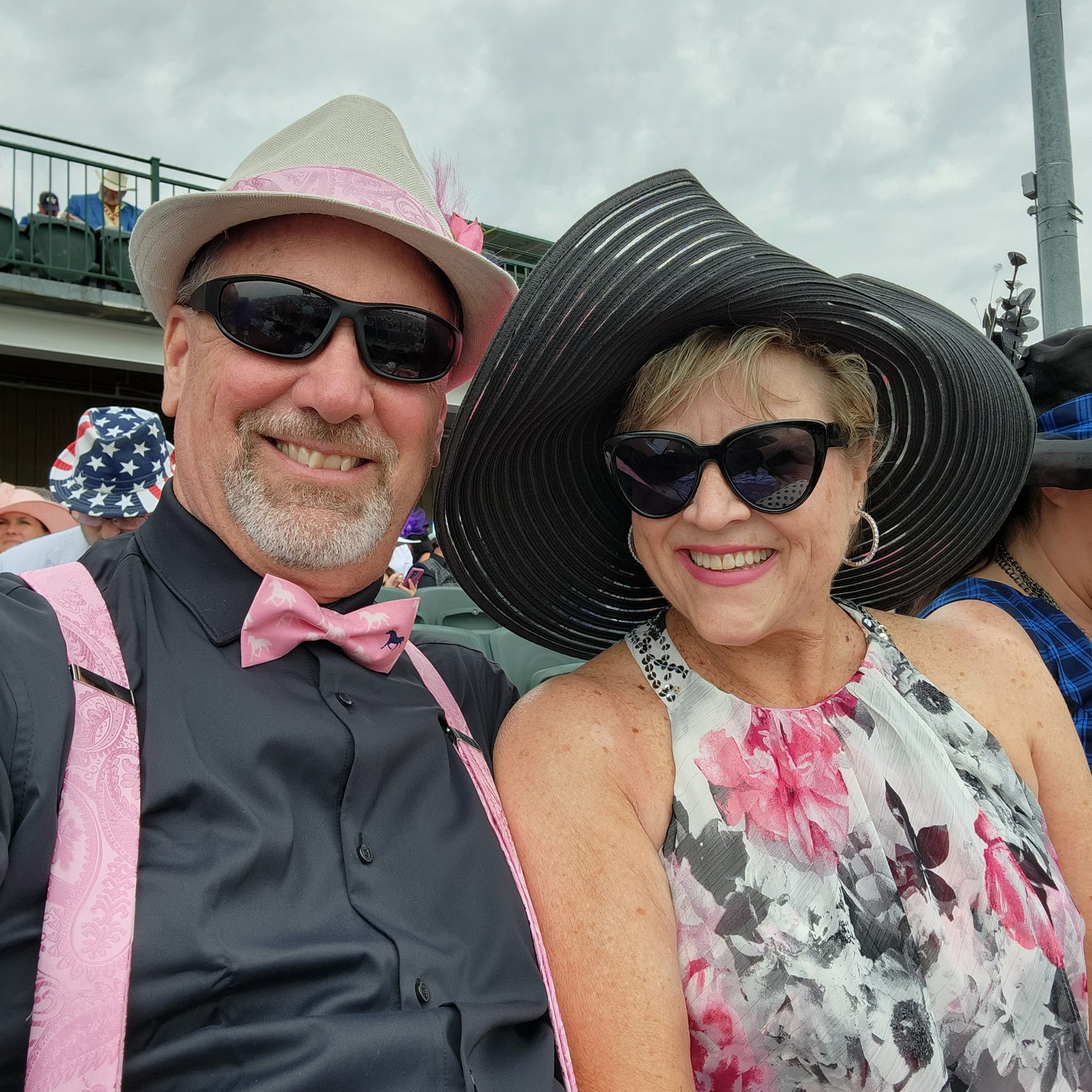 Getting to Know Coleen Smith
Who inspires you: My friend Rochelle. She got addicted to meth, lost her kids, successfully went through drug court and is currently healthy, has a great job, and a positive outlook.
Best gift ever given? My husband took me to the Kentucky Derby for my 60th birthday.
Your motto: You are free to make your choices, but you are not free from the consequences of those choices.
Favorite sport: Bobcat Football
Favorite day of the year – Christmas Eve – I love the anticipation
I can't start my day until… I have a cup of coffee with my hubby on the patio (in the summer!)
Something interesting about you – I've traveled to 48 states.
Pet Peeve – Spelling and grammatical errors or presenters reading from PowerPoint slides
I've never seen… The movie Avatar
Nickname – Cocoa
I really want to learn more about – French baking.
Something from your bucket list – Stay in one of the bungalows over the water in Bora Bora
Guilty pleasure – sitting under a hairdryer with a good book (I love white noise!)
I wish I could… work part time
What are you really good at – organizing things
What did you used to be able to do? sleep
Dream job – marketing exec for a major airline
Something you're most proud of – taking Youth Connections from one part time person to a staff of 10.
Spare time activity – working in the yard
What do you wish you were better at – playing the violin
Who have you learned the most from? My Dad.
Something no one would believe about you – I was kissed by a whale at Sea World
If you could change one thing in the world, what would it be – Decisions were made by facts and science instead of financial gain
What are you learning right now? How to play the violin…but I have been for 5 years! (see question #20)
What could you not live without – my family.. and dogs.