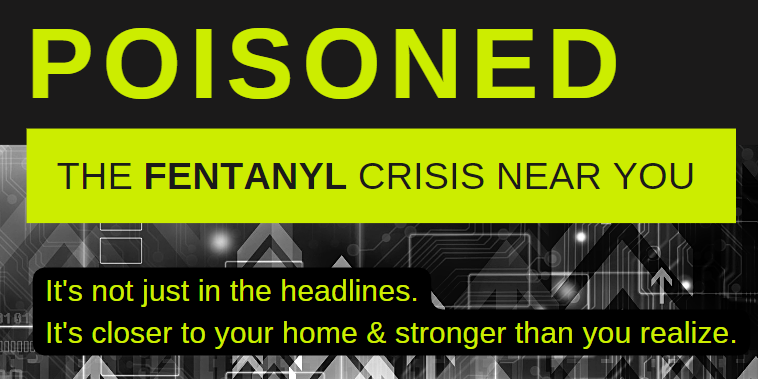 Fentanyl Education
Realizing that fentanyl isn't just in the headlines it's closer to our communities and stronger than most people realize, we applied for a small grant from the MSU Extension Office. We partnered with local law enforcement, emergency responders, our health department and various community groups to bring these FREE educational events to our communities throughout Cascade County. Those in attendance learned about the dangers of fentanyl and were able to hear from local law enforcement and emergency responders about what is happening in our communities regarding fentanyl. We began each event by viewing the ABC news story Poisoned: America's Fentanyl Crisis and gave people a list of actions they could take to protect themselves, their families and their community.
There were a total of five presentations:
Great Falls Rescue Mission & Cameron Family Center-staff & residents ONLY (60 in attendance)
Great Falls Public Library & Great Falls Downtown Business Association (85 in attendance)
University of Providence (190 in attendance, primarily students & athletes)
Town of Cascade (27 in attendance)
Town of Belt (20 in attendance)
Outcomes included:
Cascade City-County Health Department provided Narcan training and product for those interested. Additional requests for Narcan training are being handled by the Health Department.
The University of Providence mandated that all their student athletes attend the education event on campus. As a result, we were able to reach a demographic that tends to think they're invincible.
We were able to reach some of our homeless populations, businesses and rural communities.