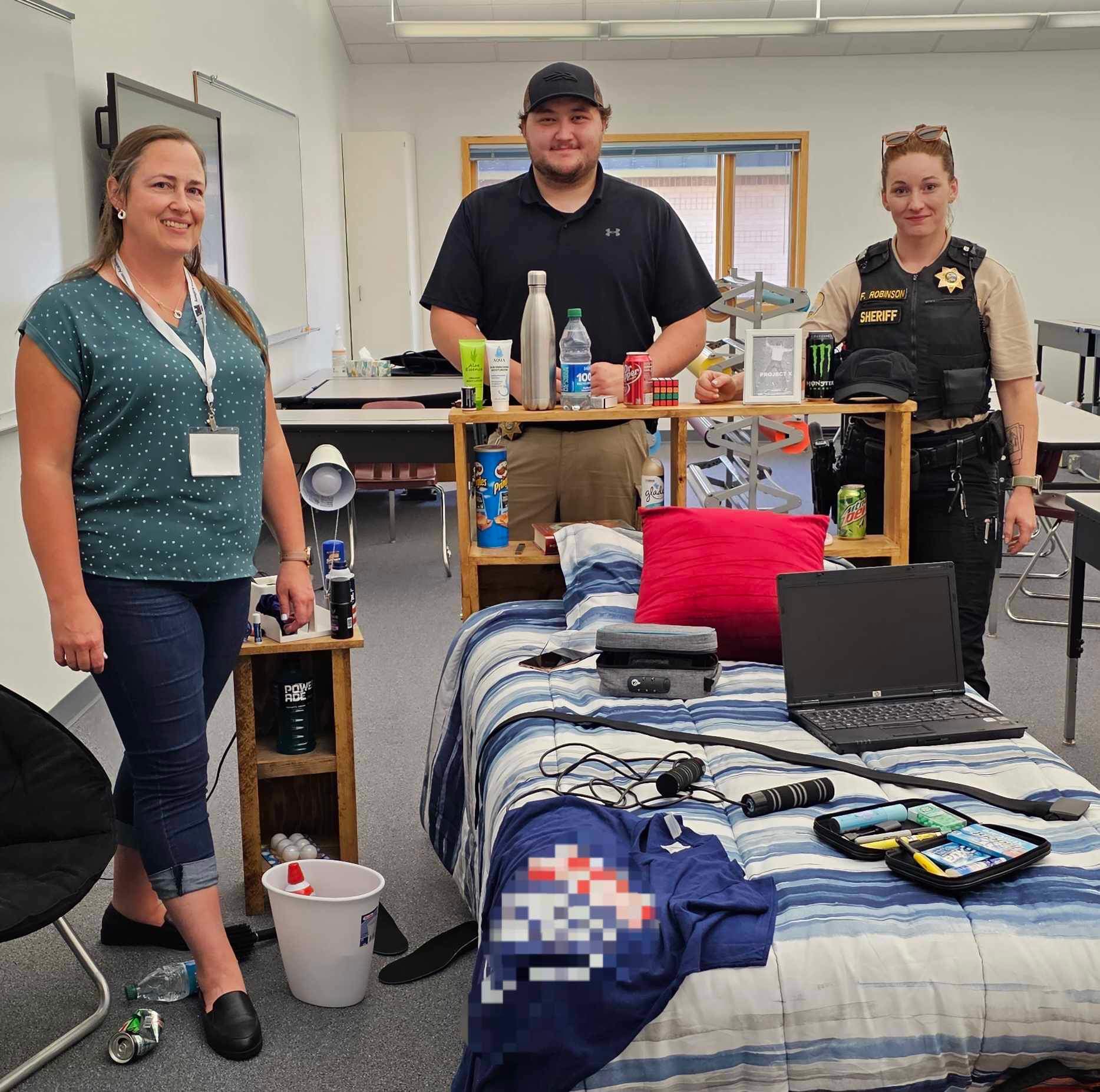 Family BBQ & Hidden in Plain Sight
Gina Lamb, Phillips County
The beginning of August kept Phillips County PS Gina Lamb busy as she traveled our great state from Malta to Fairmont for the Prevention Academy and back again in time to set up an information booth at the Phillips County Fair for two days.

Phillips County Prevention partnered with Malta Kids Club, Phillips County Coalition for Healthy Choices and Family Connections during their Back 2 School BBQ, celebrating the end of Summer Club and the beginning of a new School Year! "Family Connections" sling bags for parents were filled with Parenting MT rack cards, childcare scholarship info, MT Quitline. Each youth received their own sling bag filled with

Prior to the BBQ, Malta Kids Club & Family Connections staff were presented with the Hidden in Plain Sight room. They were in awe of several "hiding" places and guessed of a few.

The HIPS room sparked conversation with parents who entered during the Malta Middle/High School Open House. Phillips County Undersheriff Robinson and Deputy Mathews were on hand to assist in answering questions parents may have had. Sixteen adults played Eye Spy pointing out the items they thought may be used to conceal a substance and were shocked at several others. It was a great experience and conversation starter!

Goody bags filled with an "Emergency Treat Pack", Parenting MT emotions chart magnet, PMT 5-step process magnet and PS information were given to the Elementary teachers and paraprofessionals for the first day of school as a thank you for all the hard work they have put in to prepare for this day, and to promote Prevention in the school.