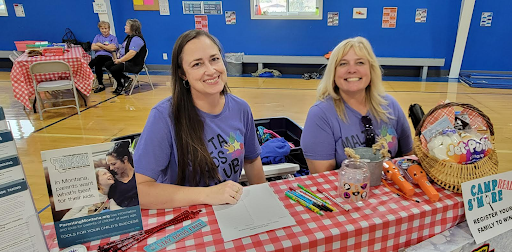 Camp Read S'more
Malta Kids Club hosted Camp Read S'more at Malta Elementary School during their Parent/Teacher Conferences and in conjunction with the PIE (Partners in Education) Book Fair.
Prevention materials were made available at the registration table and were added to a family backpack that was filled with snacks & activity ideas for each family.
Kids Club Staff offered a variety of activities, such as Bingo for Books, Marshmallow Toss, S'more Cover Up Dice Game, S'more Crafts and Family Camp Read S'more Corner. They had 74 youth and 42 parents participate!