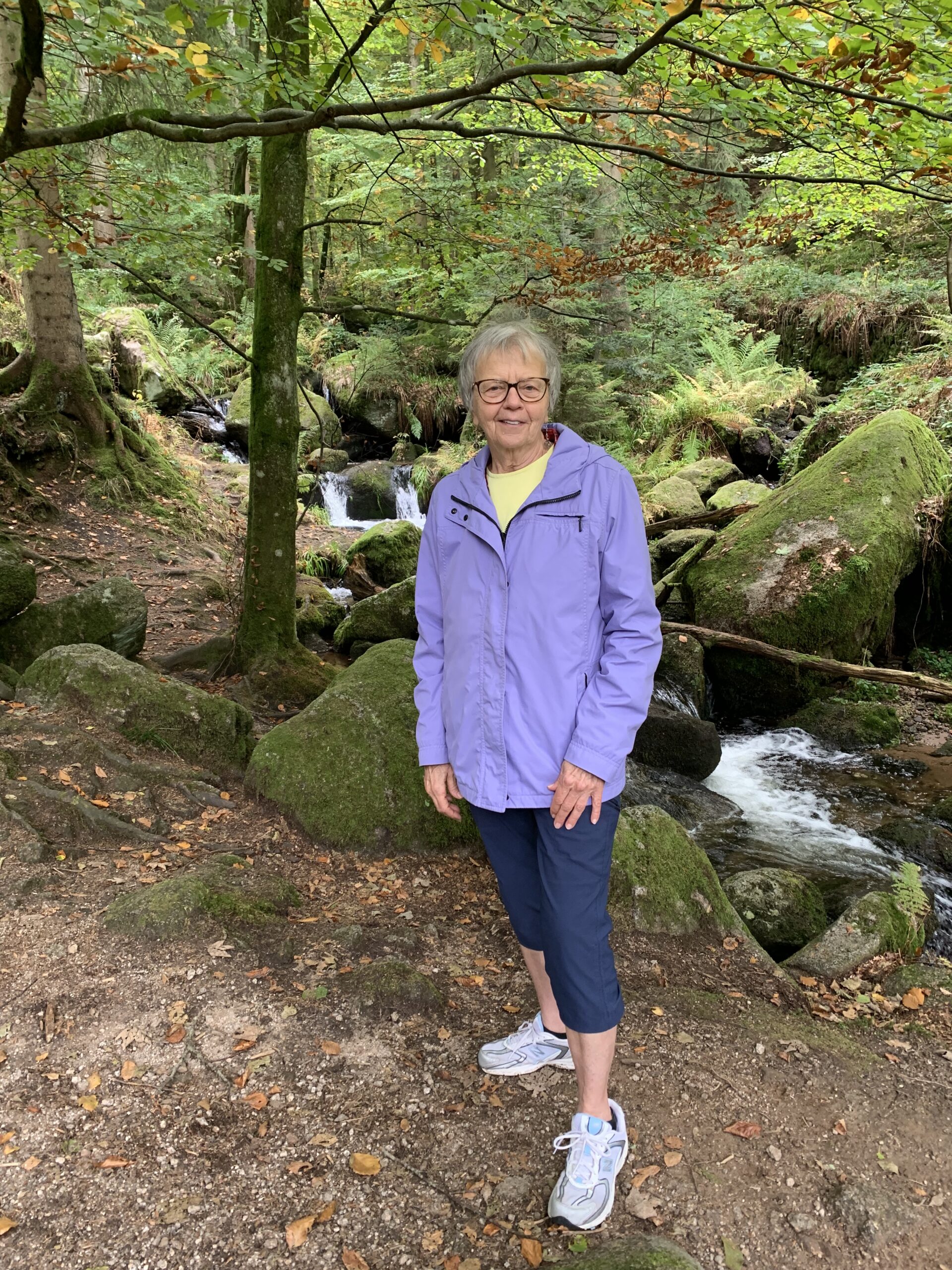 A Conversation with Barb
Who inspires you – People who are real and have integrity
Best gift ever given? – A trip to Europe to visit long-time friends.
Your motto: Participation is Spirituality and Spirituality is Participation
Favorite sport: Volleyball and now pickleball
Favorite day of the year – None jumps out – each day is a new beginning if I follow my motto.
I can't start my day until… I read some inspirational material – mediation books
Something interesting about you – I love making pottery and interacting with other potters
Pet Peeve – anyone who tries to be right no matter what the topic – that includes me when I engage in that.
I've never seen… a giraffe in the wild – what a gorgeous animal.
Nickname – My brother calls me BABS when he wants to irritate me
I really want to learn more about – myself and other people
Something from your bucket list – another visit to Alaska
Guilty pleasure – A large bowl of popcorn on a Sunday night with a movie or favorite TV programs – however, rarely feel guilty
I wish I could… have a wonderful veggie garden without all the weeding.
What are you really good at – meeting other people and getting to know them
What did you used to be able to do? Walk longer distances – like climbing mountains in Colorado.
Dream job – I have it right now in prevention!!
Something you're most proud of – That the creator has give me health and a good sense of humor which I treasure immensely.
Spare time activity – walking my cat and dog and making pottery
What do you wish you were better at – saying no to one more thing needing to be done before I leave work.
Who have you learned the most from? Anne Wilson-Schaef, a real mentor and friend in my life
Something no one would believe about you – That in another lifetime I was a Catholic nun.
If you could change one thing in the world, what would it be – the insanity of war and guns. Also, how we are disrespectful to our environment.
What are you learning right now? Presently I am reading the second of Michele Obama's books.  I appreciate getting to know her.
What could you not live without – four legged animals (dogs & cats) in my life!!